We know the prom look. The tulle, the gowns, it's all very traditional. There's nothing wrong with a classic prom dress in your favorite color, but what if you went for something different? We went hunting for prom looks that are as modern as they are eye-catching in Urban Outfitters' dress catalog. Skater-chic, cottagecore, Euphoria-inspired, and of course, shimmering prom looks await. Check them out!
An Electric Look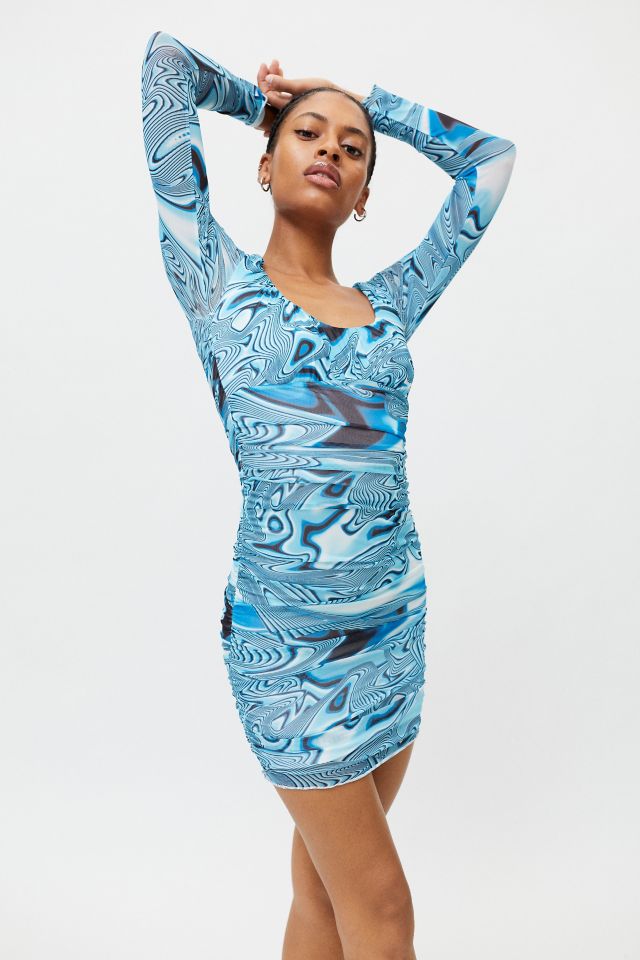 This mini dress has a pattern that you can't look away from and with the dim lighting of a prom setting, it will be an even more mesmerizing. This dressed-up version of the mesh shirts we're all loving right now would be a perfect match for a pair of bold shoes.
Urban Outfitters Kiss The Sky Electric Swirl Mesh Mini Dress, $54.00
Delicate and Effortless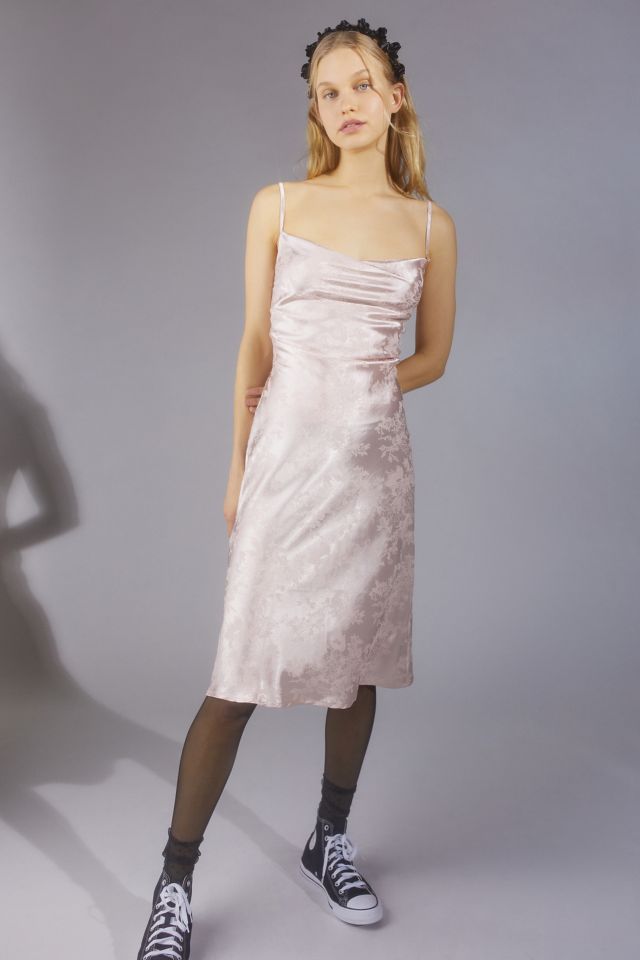 Whether you're too cool for prom or you want to look like you just walked out of a daydream, this pink midi slip is the perfect centerpiece for a punky skater look or an effortlessly understated formal ensemble. (If you decide to try it in its deep pool blue option, it's practically red carpet ready, though.)
Urban Outfitters Kiss The Sky Adora Midi Dress, $54.00
A Floral Moment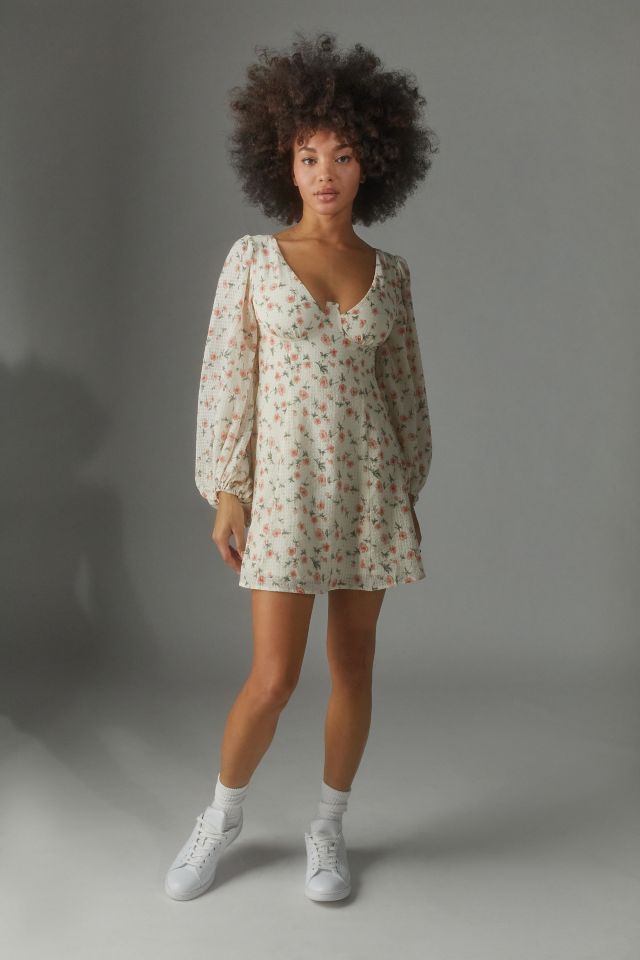 Oh, did you walk through a fairy tale on the way to prom? Maybe you're always looking fresh. Whatever it is, this delicate puff–sleeve mini dress has the perfect balance of casual and structured. Plus, the twirling photos you could take with these sleeves? Thank you.
Urban Outfitters Kiss The Sky Puffy Long Sleeve Mini Dress, $85.00
Forget Strapless. Try This.
Okay, maybe we're being a little dramatic. We still love a strapless prom dress, but this bodycon look with three straps on ONE shoulder is giving us the perfect statement feature to pair with an updo.
Urban Outfitters Bardot Echo One-Shoulder Midi Dress, $99.00
Steal the Spotlight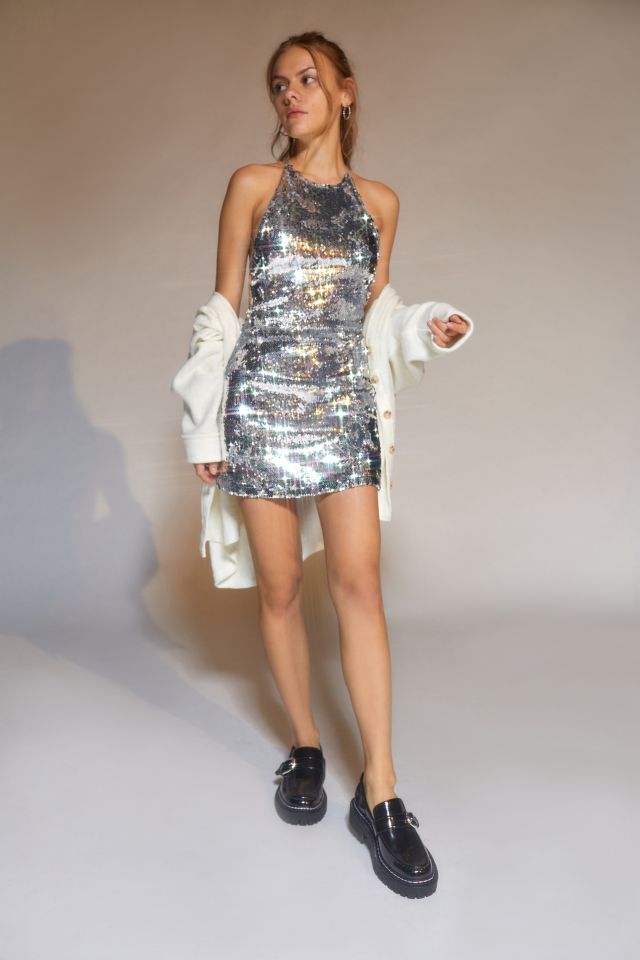 You have to shine at prom. It's your moment! We're taking this literally with this look. A silver sequin mini dress that is sure to catch every flash and spotlight in the venue, it's impossible not to stun in a dress like this.
Urban Outfitters Motel Heidi Mini Dress, $85.00
Your Taylor Swift Moment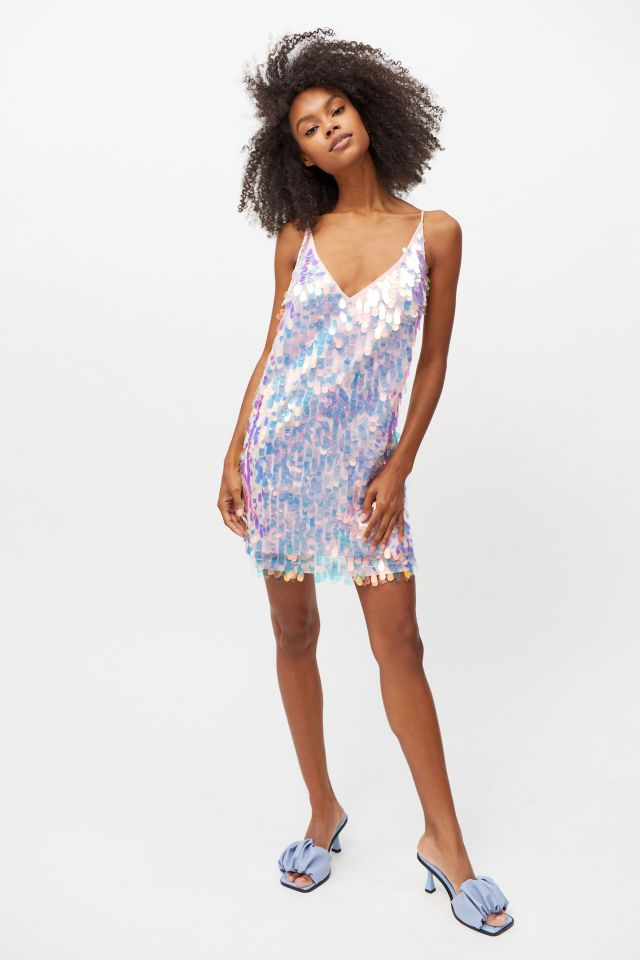 A disc-sequin moment with Lover vibes, this loose-fit is perfect for dancing all night while still making a statement with the colors and texture. The perfect complement to bold shoe choice and a natural makeup look with a pop of color.
Urban Outfitters Motel Luna Mini Dress, $85.00
A Dress That Makes You 😍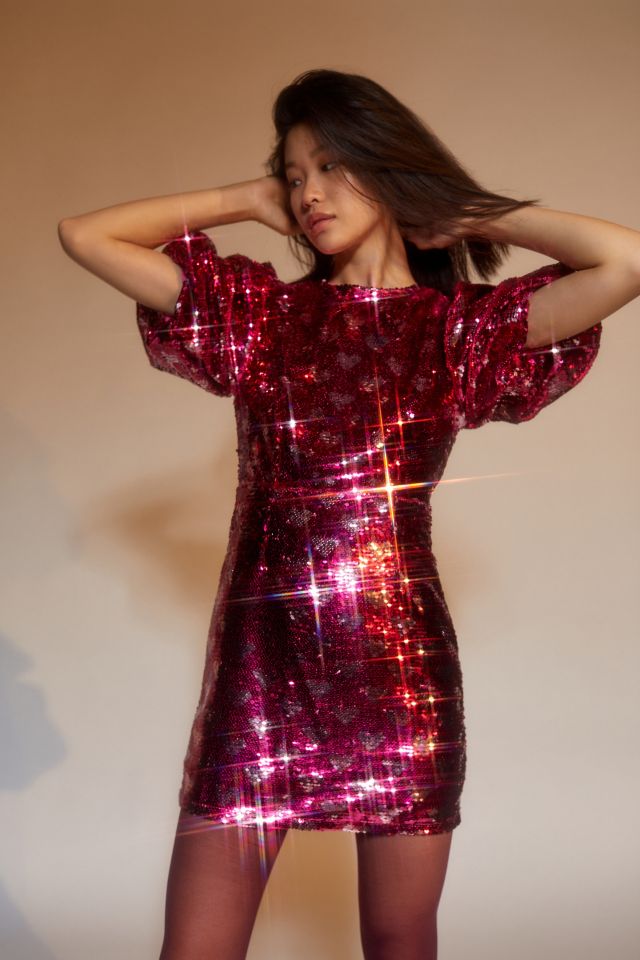 What if you paired puff sleeves with sequins? A bold silhouette and an eye-catching shine? Yes, please! It's no wonder we're totally in love with this heart-patterned mini dress.
Urban Outfitters Sister Jane Nebula Sequin Mini Dress, $135.00