Carols and Chaos, Cindy Anstey
"1817. The happy chaos of the Yuletide season has descended upon the country estate of Shackleford Park in full force, but lady's maid Kate Darby barely has the time to notice. Between her household duties, caring for her ailing mother, and saving up money to someday own a dress shop, her hands are quite full. Matt Harlow is also rather busy. He's performing double-duty, acting as valet for both of the Steeple brothers, two of the estate's holiday guests.
Falling in love would be a disaster for either of them. But staving off their feelings for each other becomes the least of their problems when a devious counterfeiting scheme reaches the gates of Shackleford Park, and Kate and Matt are unwittingly swept up in the intrigue." – Goodreads
Your Christmas adventure awaits, and it has all the drama of your favorite novels of manners.
Blanca & Roja, Anna-Marie McLemore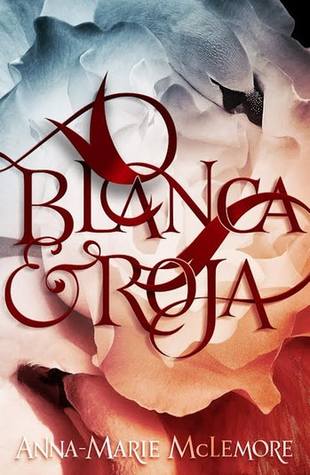 "The biggest lie of all is the story you think you already know.
The del Cisne girls have never just been sisters; they're also rivals, Blanca as obedient and graceful as Roja is vicious and manipulative. They know that, because of a generations-old spell, their family is bound to a bevy of swans deep in the woods. They know that, one day, the swans will pull them into a dangerous game that will leave one of them a girl, and trap the other in the body of a swan.
But when two local boys become drawn into the game, the swans' spell intertwines with the strange and unpredictable magic lacing the woods, and all four of their fates depend on facing truths that could either save or destroy them. Blanca & Roja is the captivating story of sisters, friendship, love, hatred, and the price we pay to protect our hearts." – Goodreads
A twist on a classic myth, Blanca & Roja is the perfect end of the year adventure you won't want to miss.
Damsel
"The rite has existed for as long as anyone can remember: when the prince-who-will-be-king comes of age, he must venture out into the gray lands, slay a fierce dragon, and rescue a damsel to be his bride. This is the way things have always been.
When Ama wakes in the arms of Prince Emory, however, she knows none of this. She has no memory of what came before she was captured by the dragon, or what horrors she has faced in its lair. She knows only this handsome prince, the story he tells of her rescue, and her destiny to sit on the throne beside him. Ama comes with Emory back to the kingdom of Harding, hailed as the new princess, welcomed to the court.
However, as soon as her first night falls, she begins to realize that not all is as it seems, that there is more to the legends of the dragons and the damsels than anyone knows–and that the greatest threats to her life may not be behind her, but here, in front of her." – Goodreads
Elana K. Arnold turns the classic princess story on its head in a way you will never forget.
Swing, Kwame Alexander
"Things usually do not go as planned for seventeen-year-old Noah. He and his best friend Walt (aka Swing) have been cut from the high school baseball team for the third year in a row, and it looks like Noah's love interest since third grade, Sam, will never take it past the "best friend" zone. Noah would love to retire his bat and accept the status quo, but Walt has big plans for them both, which include making the best baseball comeback ever, getting the girl, and finally finding cool.
To go from lovelorn to ladies' men, Walt introduces Noah to a relationship guru—his Dairy Queen-employed cousin, Floyd—and the always informative Woohoo Woman Podcast. Noah is reluctant, but decides fate may be intervening when he discovers more than just his mom's birthday gift at the thrift shop. Inside the vintage Keepall is a gold mine of love letters from the 1960s. Walt is sure these letters and the podcasts are just what Noah needs to communicate his true feelings to Sam. To Noah, the letters are more: an initiation to the curious rhythms of love and jazz, as well as a way for him and Walt to embrace their own kind of cool. While Walt is hitting balls out of the park and catching the eye of the baseball coach, Noah composes anonymous love letters to Sam in an attempt to write his way into her heart. But as things are looking up for Noah and Walt, a chain of events alters everything Noah knows to be true about love, friendship, sacrifice, and fate." – Goodreads
If you want to go on a fun, verse driven adventure by two incredible authors, this is the perfect book for you.
Max Einstein, James Patterson
"Twelve-year-old orphan Max Einstein (like Albert Einstein himself) is not your typical genius. Max hacks the computer system at NYU in order to attend college courses (even though she hates tests), builds homemade inventions to help the homeless, and plays speed chess in the park. Her not-so-normal life is crazy but predictable until…
Max is recruited by a mysterious organization! Their mission: solve some of the world's toughest problems using science. She's helped by a diverse group of young geniuses from around the globe as they invent new ways to power the farthest reaches of the planet. But that's only if the sinister outfit known only as The Corporation doesn't get to her first…" – Goodreads
Who knew an Albert Einstein-inspired character would be the perfect person to go solve a nerdy mystery with? By the end of this novel, Max Einstein will be your new fictional best friend.