If you have ever liked the instrumental style of a song but didn't want to get stuck listening to the same artist over and over, you're going to want to check out Sigala. A DJ, record producer, and remixer from the UK, Sigala creates beats that you won't be able to get out of your head and pairs them with the vocals of various artists. Each time you listen to one of Sigala's tracks, you are experiencing (and maybe even discovering) a new artist.
https://www.instagram.com/p/Bfs1F-IhzmB/?taken-by=palomafaith
Sigala's latest song, "Lullaby," brought the DJs dance-worthy rhythms and samples and English actress and singer-songwriter Paloma Faith's vocal talents together, and we can't get enough. Paloma's music has a soulful pop style that compliments Sigala's style and gives his high-energy beats a new feel.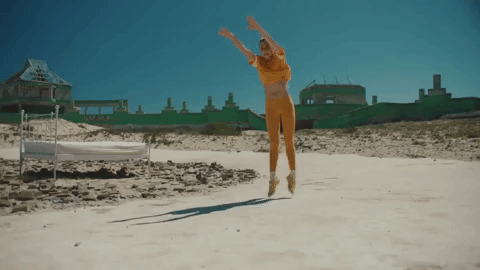 Did we say dance-worthy? The music video for "Lullaby" features several talented dancers as well as Paloma Fatih. It doesn't stop with the music video though! A song this good can't help but inspire dancers to bring it to life in their studios. One group of dancers that did just that with choreography from jazz funk choreographer Chio Yamada. Stop what you're doing. You're going to want to learn this dance.
If you didn't already have Sigala in your go-to dance playlist, you're going to want to grab "Lullaby" and head to the studio ASAP.