Fall is right around the corner, and even closer is the approaching school year. You might be dreading homework, tests, and eight hours a day sitting at a desk, but we know what you are looking forward to! Back to school shopping! It's time for backpacks, fancy pencils you'll probably lose the first week and new clothes. Of course, this is exciting. And, who doesn't love new clothes? But, what do you do with your old clothes? You know, the ones that don't fit, are worn out, or that you never liked in the first place? Here are a few ways to make space for new clothes that will give your old clothes some use.
Upcycle! 
You might not like the way your old clothes look now, but you can probably turn them into something you will with a little bit of imagination and some basic sewing skills.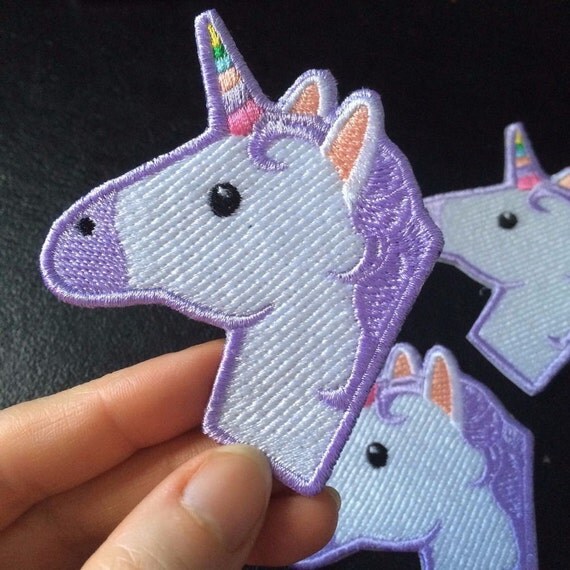 Patches
If you have a pair of jeans, a jacket (really anything denim) or any sort of blank piece of clothing that desperately needs a little bit more personality, add patches! Patches are cute, inexpensive, and super easy to apply. Some require a little bit of sewing, but you can find lots of patches now that you just have to iron on!
Cute patches like these unicorn patches can be found on Etsy! You can also find patches on Amazon and in most craft stores.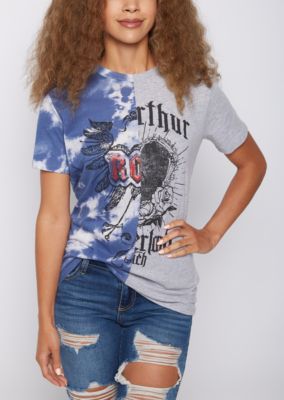 Two-in-One
If your favorite graphic tees are looking dull and in need of a refresh, create something new by sewing them together! This might sound confusing, but it's really simple. Basically, all you do is cut two shirts in half and then sew one-half of each shirt together to create a new piece of clothing that is the best of both worlds! It's like clothing collage!
Cuddle Up
If you don't want to wear your old shirts anymore, but you still can't let them go. We get it, they are super cute. You can turn your clothes into something else. cut out squares from old shirts and sew them together to create a quilt or use just one shirt with a cool pattern or fun graphic to make a cover for a throw pillow!
Donate
Another way to clean out your closet (and help people at the same time) is to donate your old clothes. This is a little bit different from upcycling because it is best to donate gently used clothing. Think, if it's too worn out for you to wear, it is probably too worn out for someone else to wear! It is also important to make sure that any clothes you donate are clean!
Turn Old Clothes into Money for New Clothes
If you have a lot of clothes that you know are gently used and simply fabulous but you just want to change up your wardrobe, use your old clothes to pay for your new ones! You can sell gently used clothes online or take them to consignment stores that will give you money for them. Who knows, your old jeans might be exactly what someone else is looking for! Plus, the money you get for those jeans can be used to buy your new favorite pair.