With Thanksgiving less than a week away and the full swing of the holidays looming, it's time for parade season to start. Kicking off with the Macy's Thanksgiving Day Parade next week, parades celebrating the holidays are going to start popping up left and right all over the country. One of the first Christmas parades to kick off the joy of the winter season is on the west coast! The Hollywood Christmas Parade will hit the Hollywood Boulevard on the evening of Sunday, November 25, 2018, and you're not going to want to miss any of these amazing details.
A 90 Year History
Today, The Hollywood Christmas Parade is a major event featuring a parade and even a concert. But it didn't become this much fun and exciting overnight. In 1928, the city started decorating a section of Hollywood Boulevard with trees and lights to turn it into Santa Claus Lane. Santa would make an appearance on the street to wave at passerby every evening in a sleigh pulled by six reindeer. A few years later in 1931, Santa Claus Lane transformed into a complete parade down Hollywood Boulevard. That parade was the beginning of The Hollywood Christmas Parade we have today. So, when you head out to see the floats and marching bands, remember that you're looking at almost 90 years of holiday fun!
Music, Magicians, and Oddities, Oh My!
A large part of The Hollywood Christmas Parade comes in the form of a concert and live entertainment from a variety of top performers. This year, the parade features talented singers, magicians, and even some impossible performances from Ripley's Believe it Or Not which is celebrating its 100th anniversary this year. If you're attending the performances, you'll even get to watch a performance from Grammy Award-winning singer/songwriter, actor and author Ashanti!
Your Favorite Characters Float Down the Street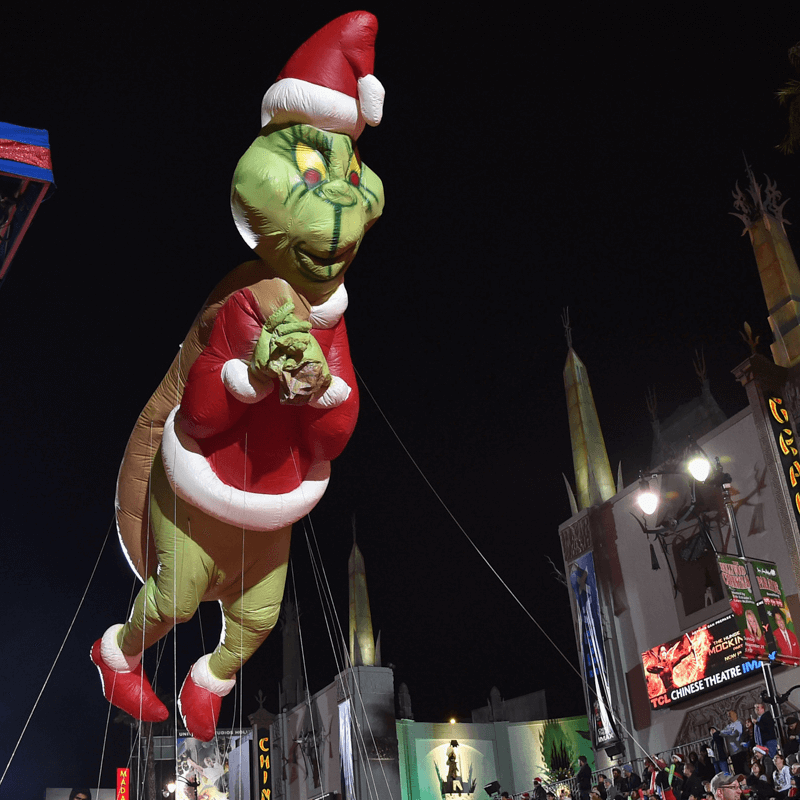 Like any good parade, The Hollywood Christmas Parade is full of gorgeous cars and incredible floats that roll slowly down the street for everyone to enjoy, but like every great parade, they also bring out giant character balloons for everyone to marvel at. This year, the Grinch is going to be creeping down Hollywood Boulevard along with the Penguins from Madagascar and some other favorites!
Geo Hubela is a Choreographer
Showstopper Dance Convention teacher Geo Hubela is behind some of the dazzling choreography in this year's parade. He is the artistic director for the hip hop group 34th and Phunk. These talented dancers from all across the United States were recruited to perform in the parade earlier this year by the production team at the United States Tournament of Dance. You've seen Geo break out his moves at conventions, now you can see his choreography grooving and dancing down Hollywood Boulevard!