Last night Showstopper took to the red carpet at the Victory Theatre in Burbank, California where celebrity dancers gathered, Sparkle Society members among them, to celebrate the release of Kristin McQuaid's latest dance film "Florets". We talked with Kristin and dancer Kayla Radomski about bringing this masterpiece to life.
"Florets" was inspired by Grace Vanderwaal's song of the same name. Together, the song and the choreography provide a whimsical picture of possibility. "I chose the song Florets from Grace's album because it was the song that I wanted to keep on repeat," Kristin says. "The lyrics are amazing. The dynamics of the song are brilliant, and Grace's vocals are outstanding." The song inspired Kristin to tell a story about the ways things change over time and the ways that people grow from this never-ending cycle of movement. "As I get older I keep realizing that so many things change in life," she says. "People go in and out. Trends go in and out. Relationships go in and out. We never know what our next path in life is and that's what is so astonishing. I relate the florets to life. They grow, they are a wish, they are alive, they fade away, and then we find new growth."
"Breathtaking interpretation of my song."
– Grace Vanderwaal
The story created by Kristin's choreography is told through the movements of Kayla Radomski and Samuel Krumrine. You might know Kayla as one of the Top 4 dancers from Season 5 of So You Think You Can Dance, but her latest role as the star of "Florets" is something you don't want to miss out on. Of the story told by the video, Kayla says, "Florets to me signifies the ability to continue moving  forward and shows that there are limitless possibilities in achieving anything we dream of." Together, Kristin's choreography and Kayla's incredible ability to connect to the song create something that feels much more like part a feature-film than a four-minute video. We asked Kayla what it was like to work on Kristin's latest project. "MAGICAL, to put it simply," she says. "Kristin has created such a beautiful world for myself, my co-star Sam Krumrine and our director David Javier, to bring to life.  The energy between all of us was absolutely incredible and made it so exciting to come to set every day."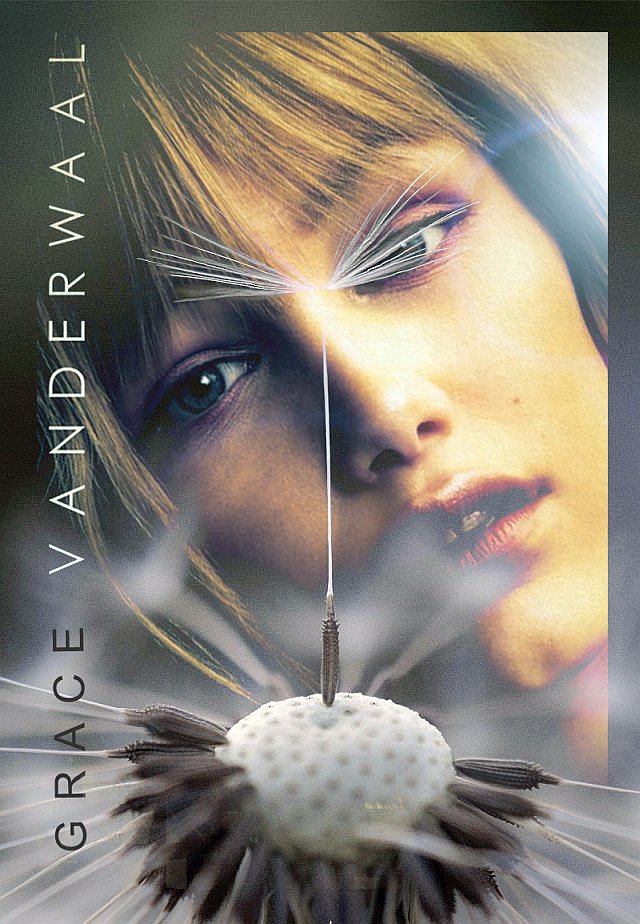 Without Kristin's choreography, Grace Vanderwaal's song "Florets" has a magical environment of its own. The song has an airy-pop vibe that feels like the florets Vanderwaal describes floating through the air. To capture this, Kristin carefully choreographed transitions that keep the dancing and the video overall "flowy and dreamy." You might not notice it after watching the video once or twice, but every moment has been carefully and subtly directed to work with the song from the dancing to even the way they blink their eyes. Kristin's story is enhanced by the talent in her video. "I think my honesty and storytelling are what I bring, to bring Kristin's choreography to life," Kayla says. "I think that I really strive to show the true vulnerability as a human so that people watching can really connect and relate to the story we are trying to share."
"I always try to find out what story they are trying to tell and then see how it applies to my life/how I can relate in order to bring it to life in the truest, most vulnerable form. Storytelling is so important to me."
– Kayla Radomski
Bringing together a dance project is difficult. Creating one this masterful is near impossible, but Kristin and her team of talented dancers, directors, and editors have done it. We can only assume that this is a product of an incredible ability to connect with a powerful song. To perform, dancers have to be able to put themselves in the music. Telling someone else's story with movement is just one of many reasons why the creation of a video like "Florets" is such a monumental and exciting event.
Watch "Florets" below!