Rookie on Love, Tavi Gevinson
"A single-subject anthology about the heart's most powerful emotion, edited by Tavi Gevinson. Featuring exclusive, never-before-seen essays, poems, comics, and interviews from contributors like Jenny Zhang, Emma Straub, Hilton Als, Janet Mock, John Green, Rainbow Rowell, Gabourey Sidibe, Mitski, Alessia Cara, Etgar Keret, Margo Jefferson, Sarah Manguso, Durga Chew-Bose, and many more!
– Goodreads
There are few things we like more than finding all of our favorite authors in one place!
The Fandom, Anna Day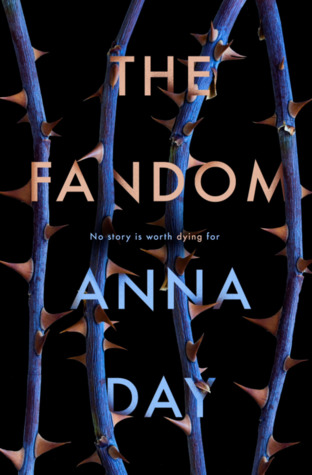 "Cosplay ready, Violet and her friends are at Comic-Con. They can't wait to meet the fandom of mega movie, The Gallows Dance. What they're not expecting is to be catapulted by freak accident into their favorite world – for real. Fuelled by love, guilt and fear, can the friends put the plot back on track and get out? The fate of the story is in their hands."
– Goodreads
Get ready to nerd out in this Comic-Con adventure gone wrong!
Your One & Only, Adrianne Finlay
"Jack is a walking fossil. The only human among a sea of clones. It's been hundreds of years since humanity died off in the slow plague, leaving the clones behind to carry on human existence. Over time they've perfected their genes, moving further away from the imperfections of humanity. But if they really are perfect, why did they create Jack? While Jack longs for acceptance, Althea-310 struggles with the feeling that she's different from her sisters. Her fascination with Jack doesn't help. As Althea and Jack's connection grows stronger, so does the threat to their lives. What will happen if they do the unthinkable and fall in love?"
– Goodreads
What happens when you combine the future of technology with something as old as love?
The Lost Girls of Camp Forevermore, Kim Fu
"A group of young girls descend on Camp Forevermore, a sleepaway camp in the Pacific Northwest, where their days are filled with swimming lessons, friendship bracelets, and camp songs by the fire. Filled with excitement and nervous energy, they set off on an overnight kayaking trip to a nearby island. But before the night is over, they find themselves stranded, with no adults to help them survive or guide them home. The Lost Girls of Camp Forevermore traces these five girls—Nita, Kayla, Isabel, Dina, and Siobhan—through and beyond this fateful trip. We see them through successes and failures, loving relationships and heartbreaks; we see what it means to find, and define, oneself, and the ways in which the same experience is refracted through different people. In diamond-sharp prose, Kim Fu gives us a portrait of friendship and of the families we build for ourselves—and the pasts we can't escape."
– Goodreads
Mystery, suspense, danger – this book is an adventure you won't want to miss out on.
Together at Midnight, Jennifer Castle
"What does it really mean to be kind . . . and why does it sometimes feel like the hardest thing in the world to do? High school senior Kendall, who just returned from a life-changing semester in Europe, and Max, who is drifting his way through a gap year before college, struggle with these questions when they witness a tragic accident in New York City during the holiday season. Racked with guilt, the two accept a dare to perform random acts of kindness to strangers. The challenge pulls these two teens, who have a history together from back home, closer and closer as they explore a vibrant city filled with other people's stories and secrets. Kendall and Max can't deny their growing bond, even though they both have other romantic entanglements and uncertain futures. As the clock counts down on New Year's Eve, will they find themselves together at midnight?"
– Goodreads
Valentine's Day has passed, but that doesn't mean you can't enjoy a good love story!