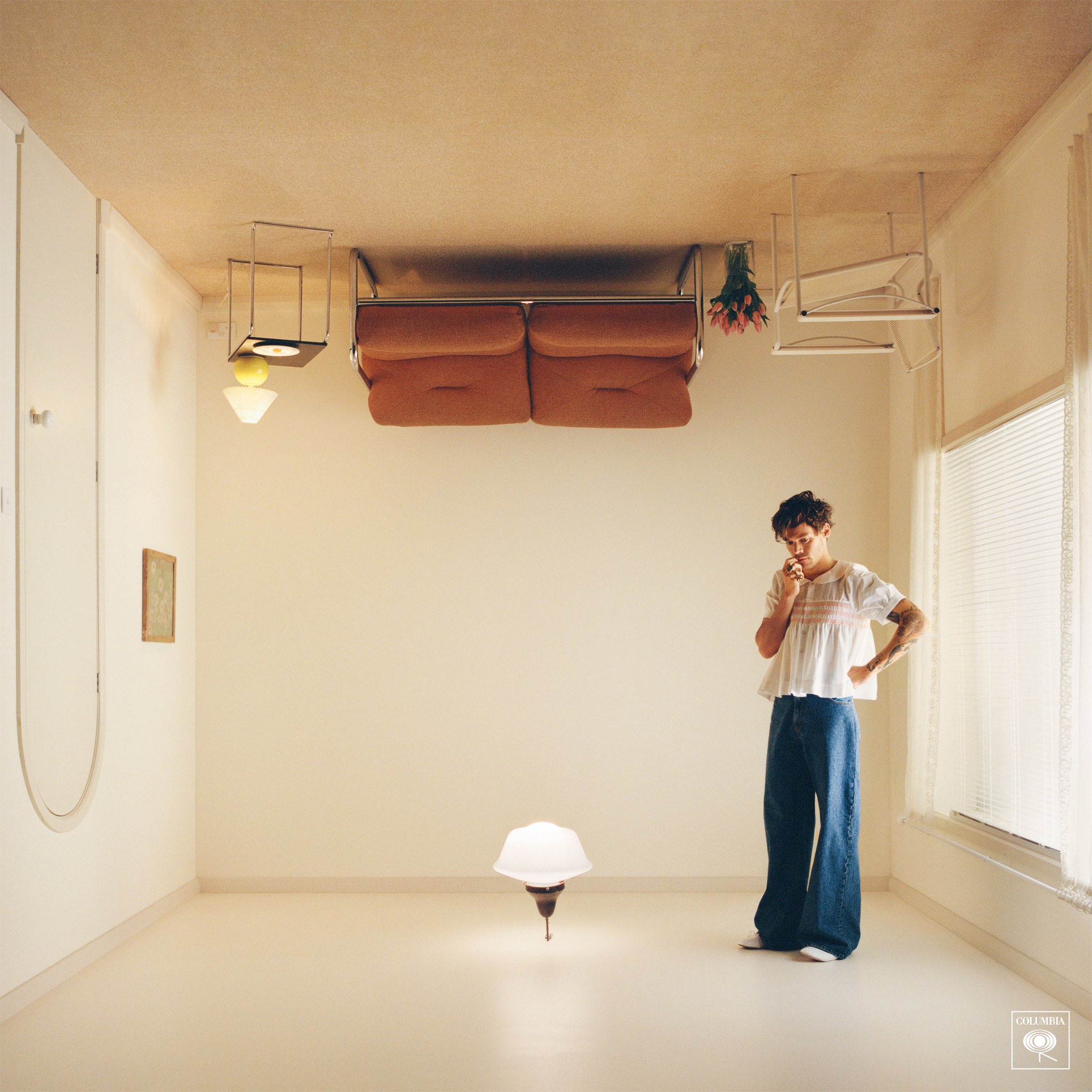 Harry Styles' third album Harry's House is out now. People that loved the loud feelings in Fine Line will have to listen harder for the emotions carefully woven into this album. While Harry shouted "just let me adore you," this time he asks of his lover in "Cinema" "Do you think I'm cool, too?" Harry's House is dance around the house kind of music. It's find your person and unpack your feelings kind of music.
While a lot of the album has a quiet retro sound with bouncing baselines, there's still a lot of volume in Harry's House. The first track on the album, "Music For a Sushi Restaurant" is the kind of thing we can hear being screamed during Love on Tour. "It's 'cause I love you, babe!"
With a 13-song tracklist full of lyrics like "If I was a bluebird, I would fly to you" on "Daylight," we wonder if one of these songs might be our new summer track or the dreamy background to our favorite TikTok videos and quiet days. Harry calls this his "most intimate album," and we can definitely see sitting quietly listening to this one for days at a time.
Harry's House Tracklist:
Music For a Sushi Restaurant
Late Night Talking
Grapejuice
As It Was
Daylight
Little Freak
Matilda
Cinema
Daydreaming
Keep Driving
Satellite
Boyfriends
Love of My Life