Rihanna is celebrating Women's History Month and her career. Her ANTI album has been on the Billboard 200 for the last five years. She is the first black female artist to achieve this. To commemorate the milestone, she shared a compilation of performance and music video clips along with the album artwork and Sizzla's song "Black Woman & Child."
ANTI came out in 2016, and since then, we haven't heard any new music from Rihanna–except for her 2020 feature on Partynextdoor's song "Believe It"–and fans (AKA The Navy) have been desperate for a new album for years. While Rihanna teased the possibility of new music last year, she made it clear earlier this year that she's not giving in to pressure to release music just because fans demand it.
She might release it to celebrate this milestone, though. In response to her ANTI post, a fan commented, "celebrate by releasing a song !!" Rihanna surprised us all with her response, "I think I should 🔜," followed by "just 1 tho lol."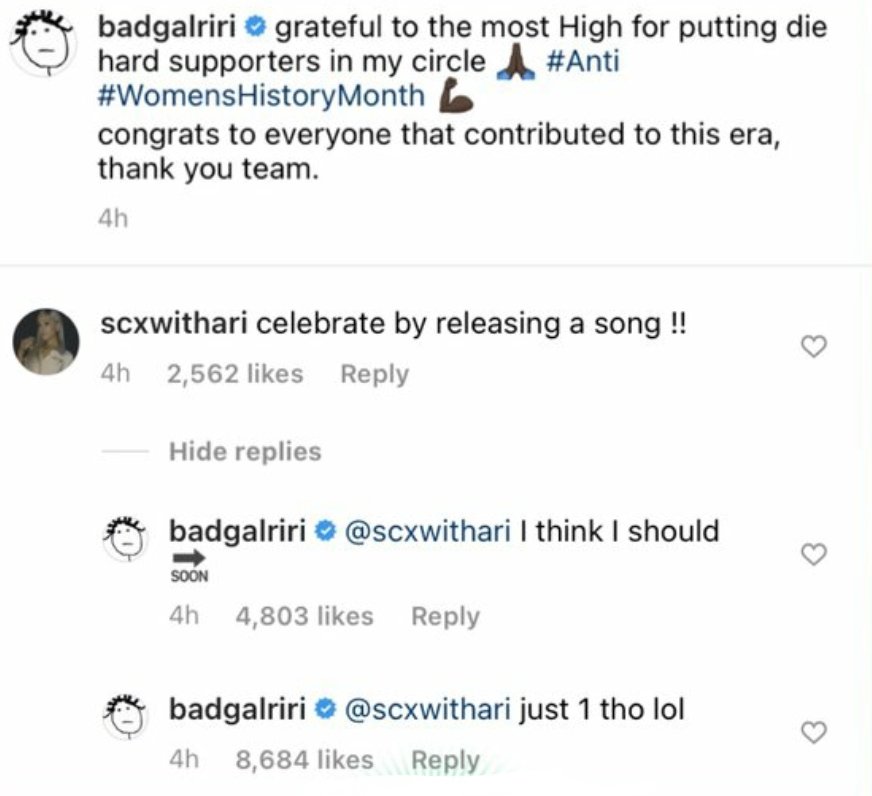 Could a Rihanna single be coming in the near future!? We've got our 👀 on that 🔜 emoji, but while we wait, we'll just be enjoying all of her past work and keeping ANTI in the charts.