New season, new month, new books! April is finally here, and that means it's time for us to tell you what books we will be adding to our shelves this month.
Emergency Contact, Mary H.K. Choi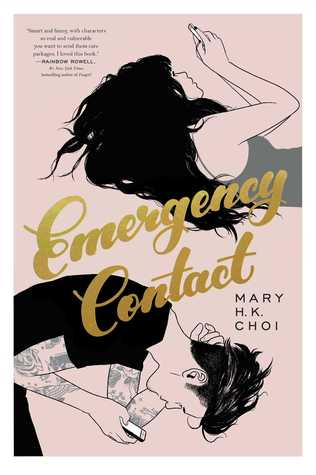 "When Sam and Penny cross paths it's less meet-cute and more a collision of unbearable awkwardness. Still, they swap numbers and stay in touch—via text—and soon become digitally inseparable, sharing their deepest anxieties and secret dreams without the humiliating weirdness of having to see each other." – Goodreads
The ultimate story of boy meets girl takes place between the covers of Emergency Contact when two uninspired artists find something to cherish in one another.
The Price Guide to the Occult, Leslye Walton
"When Rona Blackburn landed on Anathema Island more than a century ago, her otherworldly skills might have benefited friendlier neighbors. Guilt and fear instead led the island's original eight settlers to burn "the witch" out of her home. So Rona cursed them. Fast-forward one hundred–some years: All Nor Blackburn wants is to live an unremarkable teenage life. She has reason to hope: First, her supernatural powers, if they can be called that, are unexceptional. Second, her love life is nonexistent, which means she might escape the other perverse side effect of the matriarch's backfiring curse, too. But then a mysterious book comes out, promising to cast any spell for the right price. Nor senses a storm coming and is pretty sure she'll be smack in the eye of it. In her second novel, Leslye Walton spins a dark, mesmerizing tale of a girl stumbling along the path toward self-acceptance and first love, even as the Price Guide's malevolent author — Nor's own mother — looms and threatens to strangle any hope for happiness." – Goodreads
You never know how your family's past might come back to haunt you. For Rona, that means a little bit more magic than she expected – and a little more danger.
Chaotic Good, Whitney Gardner
"Cameron's cosplay–dressing like a fictional character–is finally starting to earn her attention–attention she hopes to use to get into the CalTech costume department for college. But when she wins a major competition, she inadvertently sets off a firestorm of angry comments from male fans. When Cameron's family moves the summer before her senior year, she hopes to complete her costume portfolio in peace and quiet away from the abuse. Unfortunately, the only comic shop in town–her main destination for character reference–is staffed by a dudebro owner who challenges every woman who comes into the shop.
At her twin brother's suggestion, Cameron borrows a set of his clothes and uses her costuming expertise to waltz into the shop as Boy Cameron, where she's shocked at how easily she's accepted into the nerd inner sanctum. Soon, Cameron finds herself drafted into a D&D campaign alongside the jerky shop-owner Brody, friendly (almost flirtatiously so) clerk Wyatt, handsome Lincoln, and her bro Cooper, dragged along for good measure. But as her "secret identity" gets more and more entrenched, Cameron's portfolio falls by the wayside–and her feelings for Lincoln threaten to make a complicated situation even more precarious." – Goodreads
If you're a fan of Shakespeare's Twelfth Night or the movie She's the Man, this classic identity swap story will be a hilarious adventure you won't be able to put down.
Mapping the Bones, Jane Yolen
"The year is 1942, and Chaim and Gittel, Polish twins, are forced from their beautiful home and made to live in the Lodz Ghetto. Their family's cramped quarters are awful, but when even those dire circumstances become too dangerous, their parents decide to make for the nearby Lagiewniki Forest, where partisan fighters are trying to shepherd Jews to freedom in Russia. The partisans take Chaim and Gittel, with promises that their parents will catch up — but soon, everything goes wrong. Their small band of fighters is caught and killed. Chaim, Gittel, and their two friends are left alive, only to be sent off to Sobanek concentration camp.
Chaim is quiet, a poet, and the twins often communicate through wordless exchanges of shared looks and their own invented sign language. But when they reach Sobanek, with its squalid conditions, rampant disease, and a building with a belching chimney that everyone is scared to so much as look at, the bond between Chaim and Gittel, once a source of strength, becomes a burden. For there is a doctor there looking to experiment on twins, and what he has in store for them is a horror they dare not imagine." – Goodreads
A dark, beautiful tale of the love between siblings and one of history's greatest horrors, this novel will take you through all the ups and downs of growing up – and facing the greatest danger you could possibly imagine.
The Belles, Dhonielle Clayton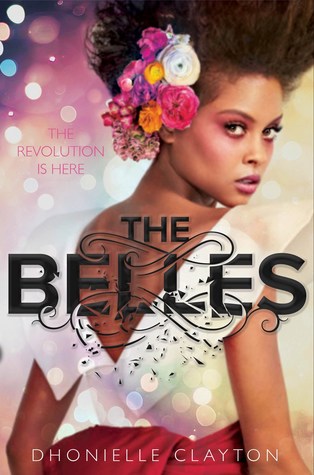 "Camellia Beauregard is a Belle. In the opulent world of Orléans, Belles are revered, for they control Beauty, and Beauty is a commodity coveted above all else. In Orléans, the people are born gray, they are born damned, and only with the help of a Belle and her talents can they transform and be made beautiful.
But it's not enough for Camellia to be just a Belle. She wants to be the favorite—the Belle chosen by the Queen of Orléans to live in the royal palace, to tend to the royal family and their court, to be recognized as the most talented Belle in the land. But once Camellia and her Belle sisters arrive at court, it becomes clear that being the favorite is not everything she always dreamed it would be. Behind the gilded palace walls live dark secrets, and Camellia soon learns that the very essence of her existence is a lie—that her powers are far greater, and could be more dangerous, than she ever imagined. And when the queen asks Camellia to risk her own life and help the ailing princess by using Belle powers in unintended ways, Camellia now faces an impossible decision. With the future of Orléans and its people at stake, Camellia must decide—save herself and her sisters and the way of the Belles—or resuscitate the princess, risk her own life, and change the ways of her world forever." – Goodreads
Sometimes being special isn't as fun as you thought it would be. Camellia's adventures will take her to places she always wanted to go and to those she never thought she'd have to.