At midnight EST last night, the much awaited second single for TS7 made its debut in a burst of color and excitement. The song, "You Need to Calm Down", compliments the upbeat sound of the previous single she released for this album cycle, but it also features a lot more complicated message than the purely sweet and fun "ME!" track did.
"Say it in the street, that's a knock-out," Taylor sings. "But you say it in a Tweet, that's a cop-out." This song has the spirit of "Look What You Made Me Do" with a little bit more of a "kill them with kindness" vibe. Taylor calls out people happy to hurt others (specifically LGBTQ+ people) for their own entertainment while also hiding behind the safety net of anonymity the internet often provides.
She also addresses the tendency for people to pit pop stars against one another. "And we see you over there on the internet / Comparing all the girls who are killing it," she sings. "But we figured you out / We all know now we all got crowns." All of the pop stars out there, she's sharing with us are queens! Why compare them?
Did you guess this single before it came out?
With Taylor's passion for Easter eggs in her work and tons of speculation about what the single following "ME!" would be, there was a lot of speculation around the word calm. During the "ME!" music video, there is a moment when Taylor yells, "Je suis calme!" (translation: I am calm!) to her co-star and collaborator Brendon Urie. Later, in an interview with Ellen DeGeneres, Taylor made a pointed reference to the word calm.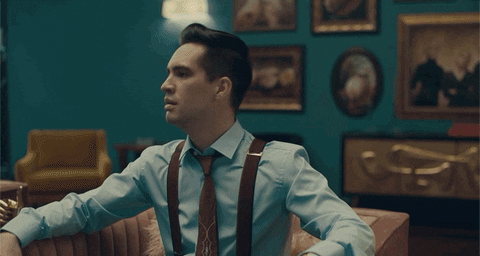 That's not all! In her Entertainment Weekly cover, Taylor's denim jacket featured pins and buttons (more Easter eggs!), including a powder blue pin that said "CALM".
Clearly, Taylor was trying to prepare us for all the excitement, but if you had the Easter eggs for this single cracked, maybe you've been calm all along.