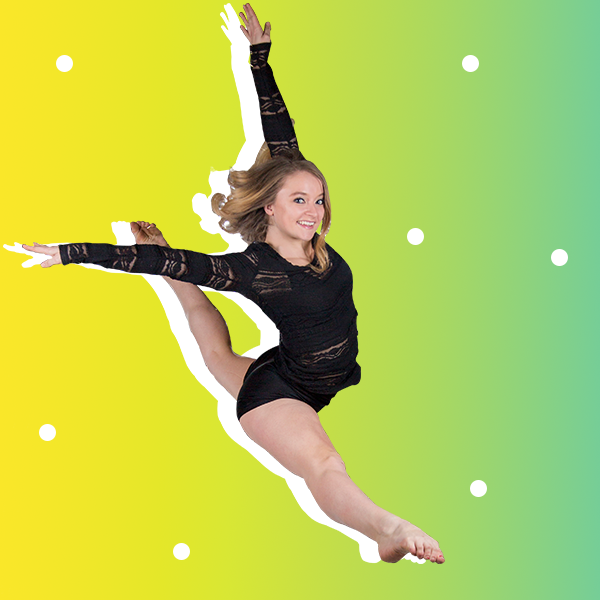 You probably know this fantastic dancer to the left. She is a Showstopper Faculty member, dance teacher, and choreographer!
It's Taylor Quinn!
Did you know that she is one of the top Showstopper soloists of all time? She was the 2013 Showstopper Top Score Winner, and has recently joined the Showstopper family to spread her passion and expertise as a Convention instructor! Taylor has also been a member of FireWALL Dance Theatre, a contemporary company in Pittsburg. She has also choreographed at Studio L Dance Center and Innovation Dance Centre.
Clearly, she is fantastic! If you haven't seen her dance, then you absolutely need to!
Cue Flashback!
This choreography from last year showcases Taylor Quinn's talent – and probably makes you want to take one of her classes even more! Good news! You can learn from this expert dancer at Showstopper's conventions. That's right. Taylor Quinn. In person. Dancing. ??
Do you want to take a class with this amazing dancer?