We love a prom dress with texture! Appliques, florals, lace, tulle, and rhinestones can all give a prom dress that extra wow. But if that classic rhinestone-embellished look isn't quite your style (or doesn't match your prom theme), a shimmer fabric can be the perfect way to create a modern look that still has plenty of sparkle. We're loving these looks for prom 2022.
Fit for Prom Royalty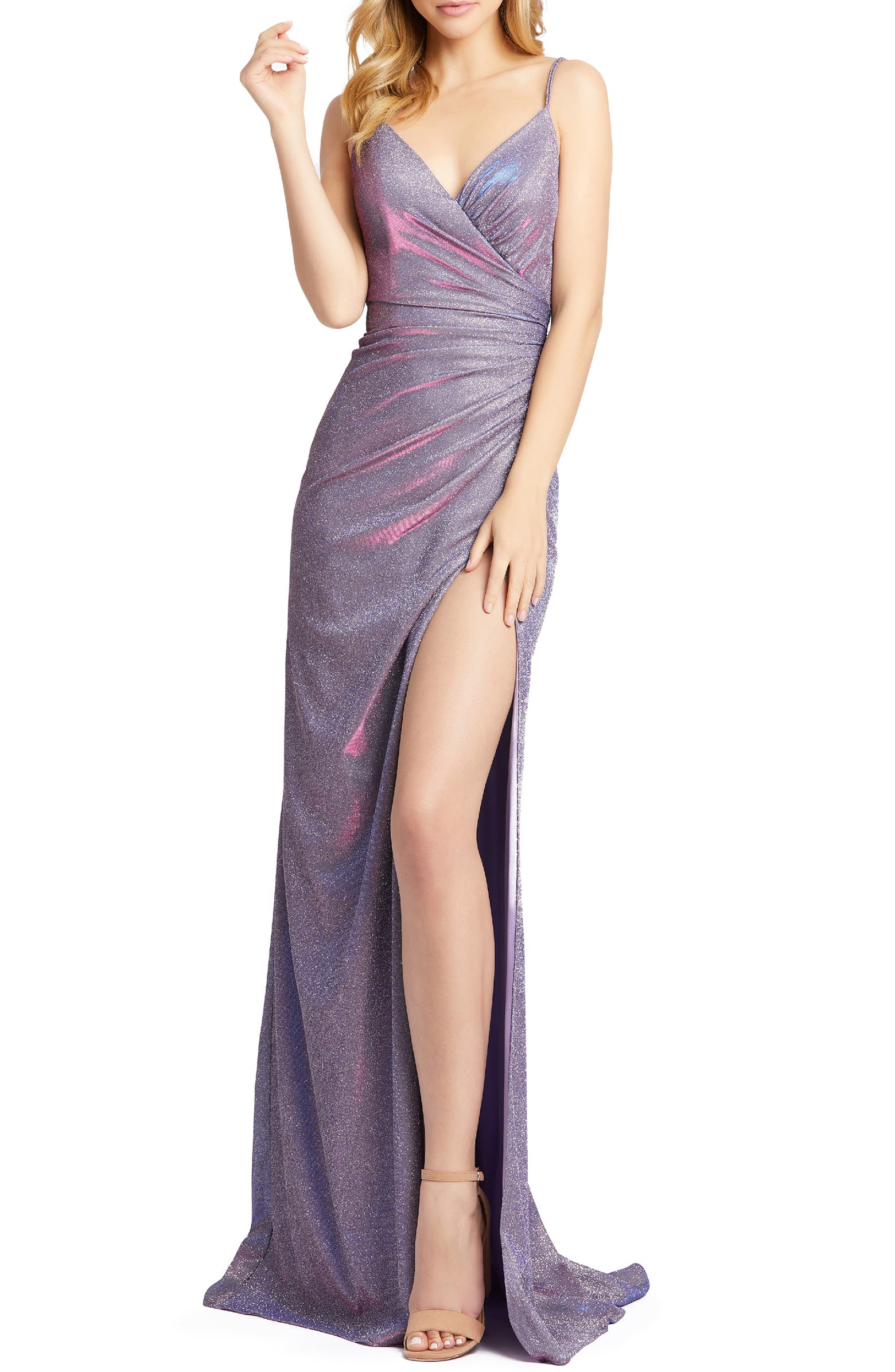 Column gowns are pure elegance, and this shimmering gown with a front slit and train is fit for royalty. If you have shoes you want to show off, a dress like this is perfect.
Shimmer Jersey Column Gown MAC DUGGAL, $338.00
Short and Shimmery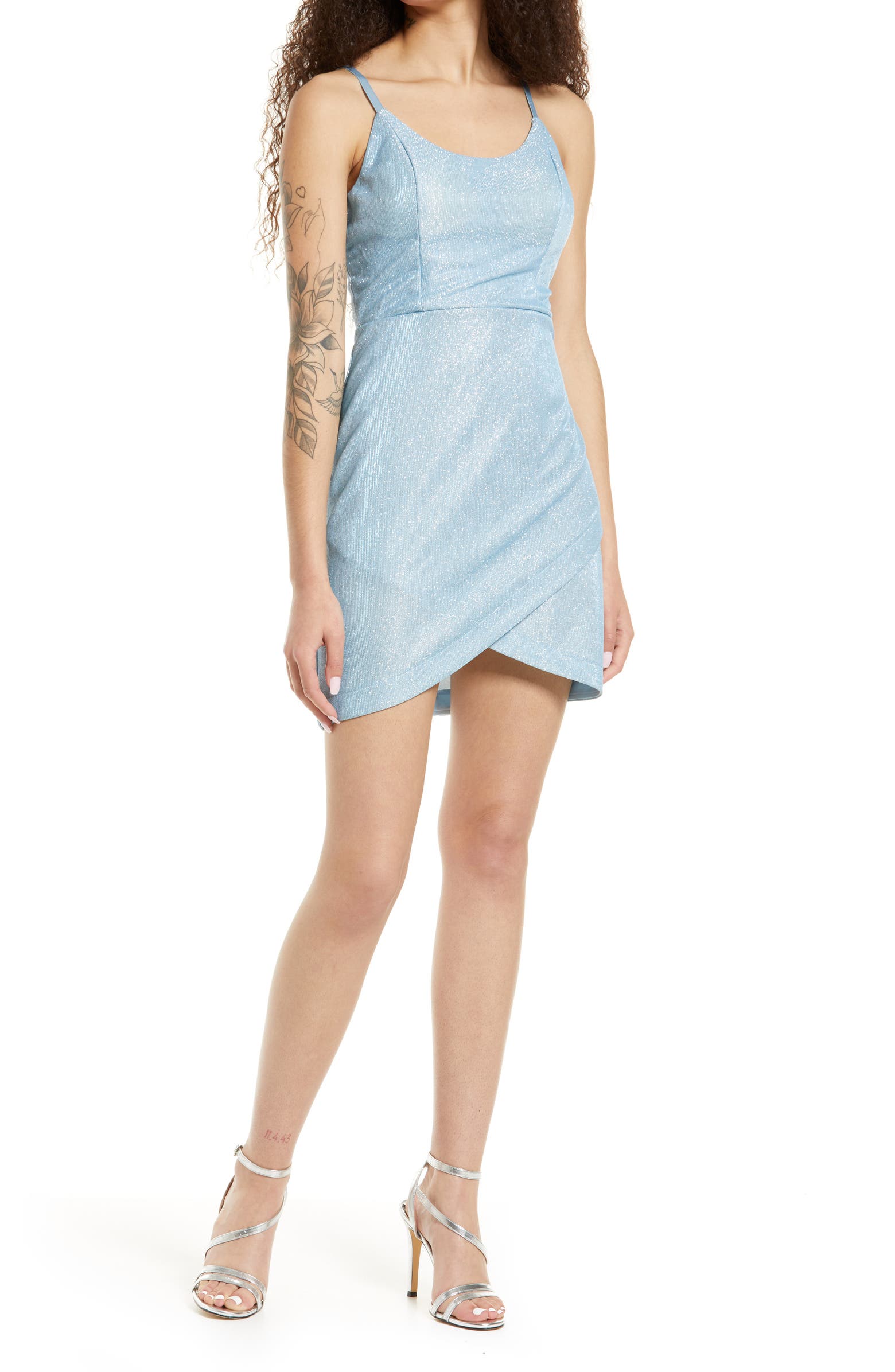 If you're looking for something fun and short rather than long and elegant, this envelope hem has enough detail and shine to be prom perfect without a long skirt getting in your way on the dance floor. This dress would also look good dressed down for a more punk chic look with platform sneakers.
Shimmer Envelope Hem Dress SPEECHLESS, $69.00
One-Shoulder Shine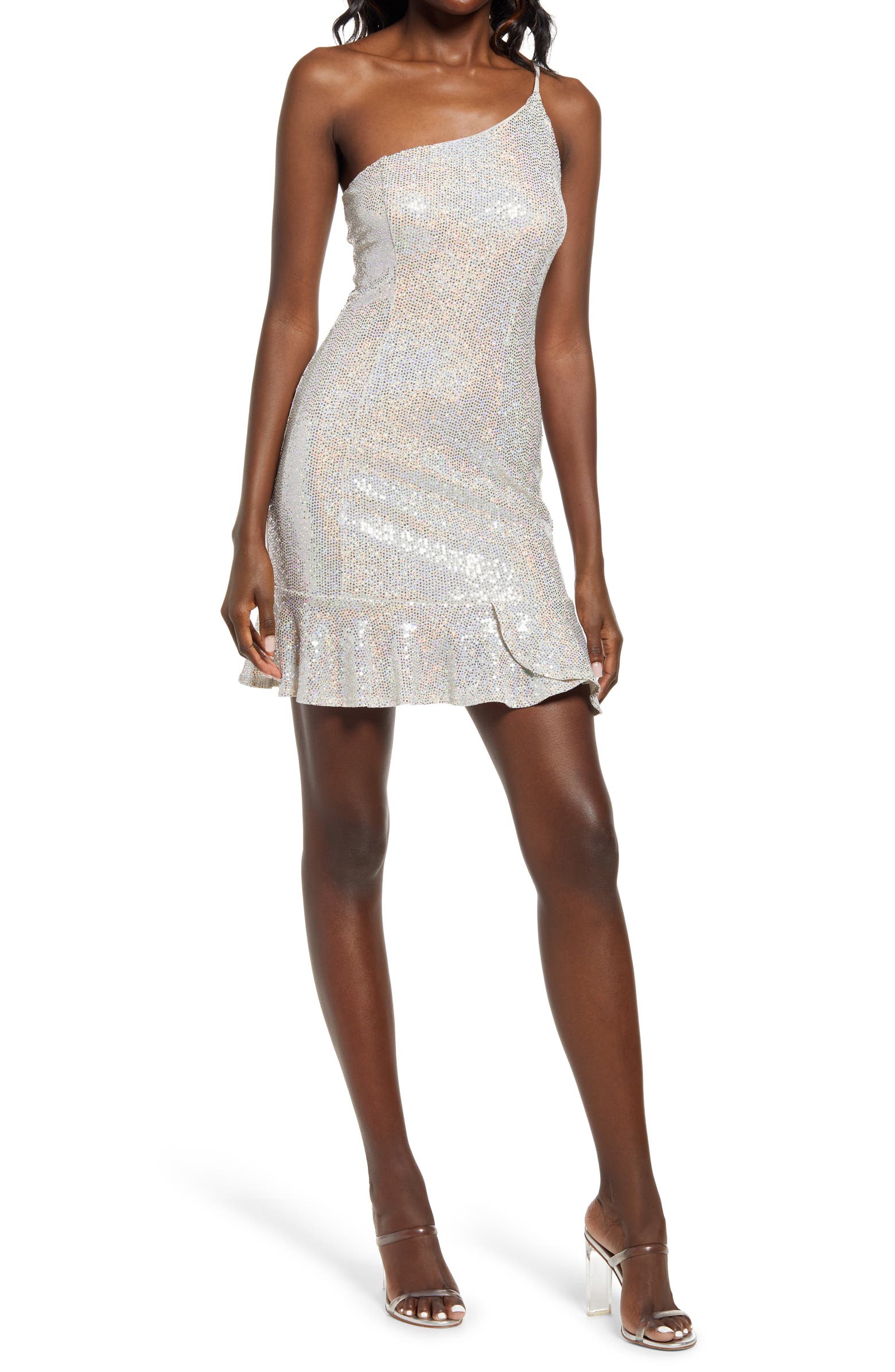 What is your favorite eye-catching dress feature? There's something about the one-shoulder dress that gives you so many opportunities to use your hair, accessories, and shoes to create a look that has a lot of shape and volume. The sequins on this dress make it that much more stunning.
Sequin One-Shoulder Body-Con Minidress LNL, $58.00
Front-to-Back Fancy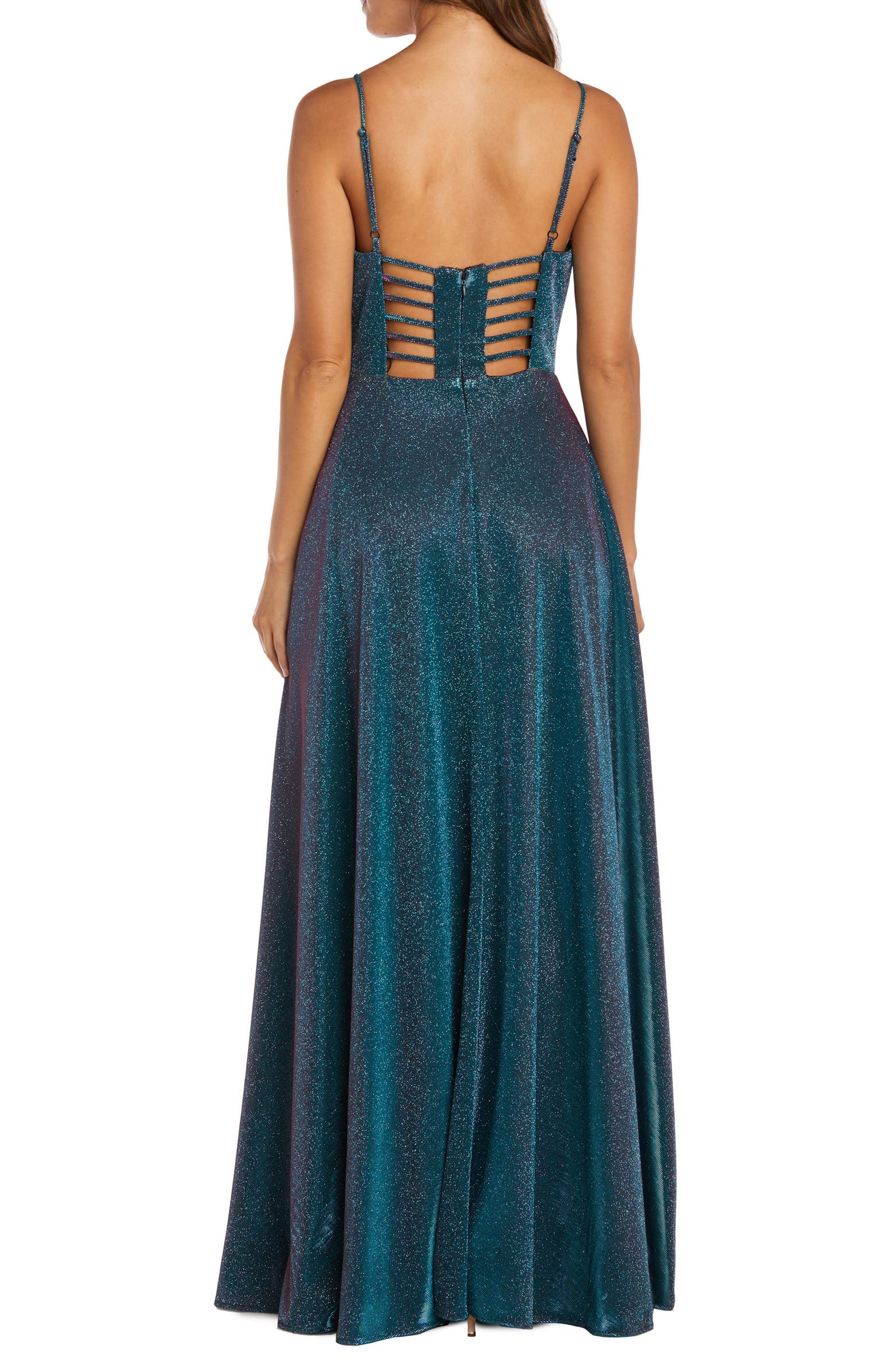 If you're the kind of Instagram icon that loves an over-the-shoulder picture, a prom dress with an interesting back is essential. A fabulous back detail can make an otherwise beautiful dress simply gorgeous. This dress's cage back is the perfect balance between exciting but not over-complicated.
Caged Back Shimmer Gown MORGAN & CO., $149.00
Tons of Texture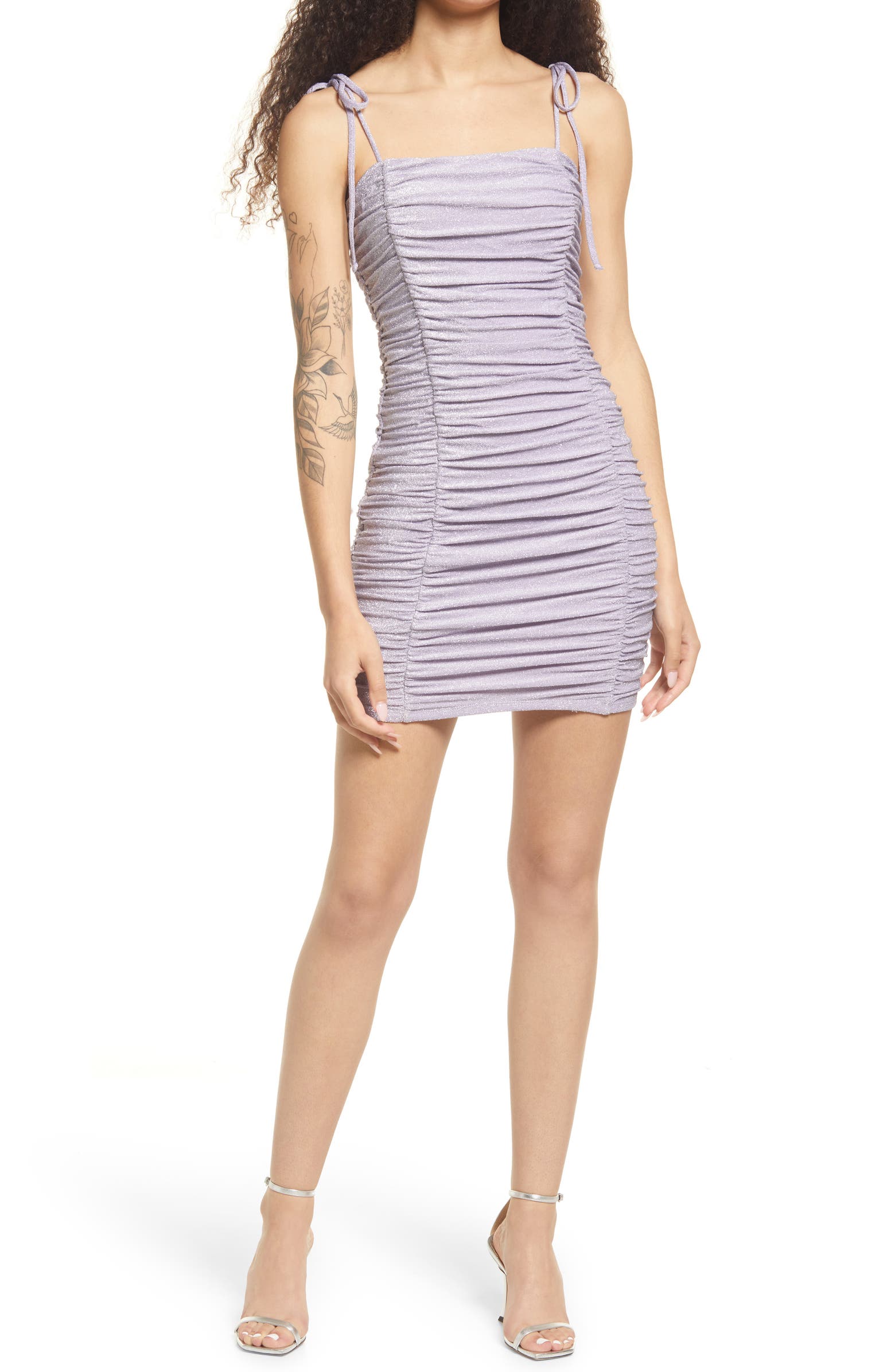 We were talking about texture, weren't we? This ruched mini dress is a versatile option for looks that range from simply stunning to rocker vibes depending on the shoes and accessories you choose. A platform boot look would make this gorgeously tough while some strappy heels make it the perfect party dress.
Shimmer Ruched Party Dress JUMP APPAREL, $69.00
Runway Vibes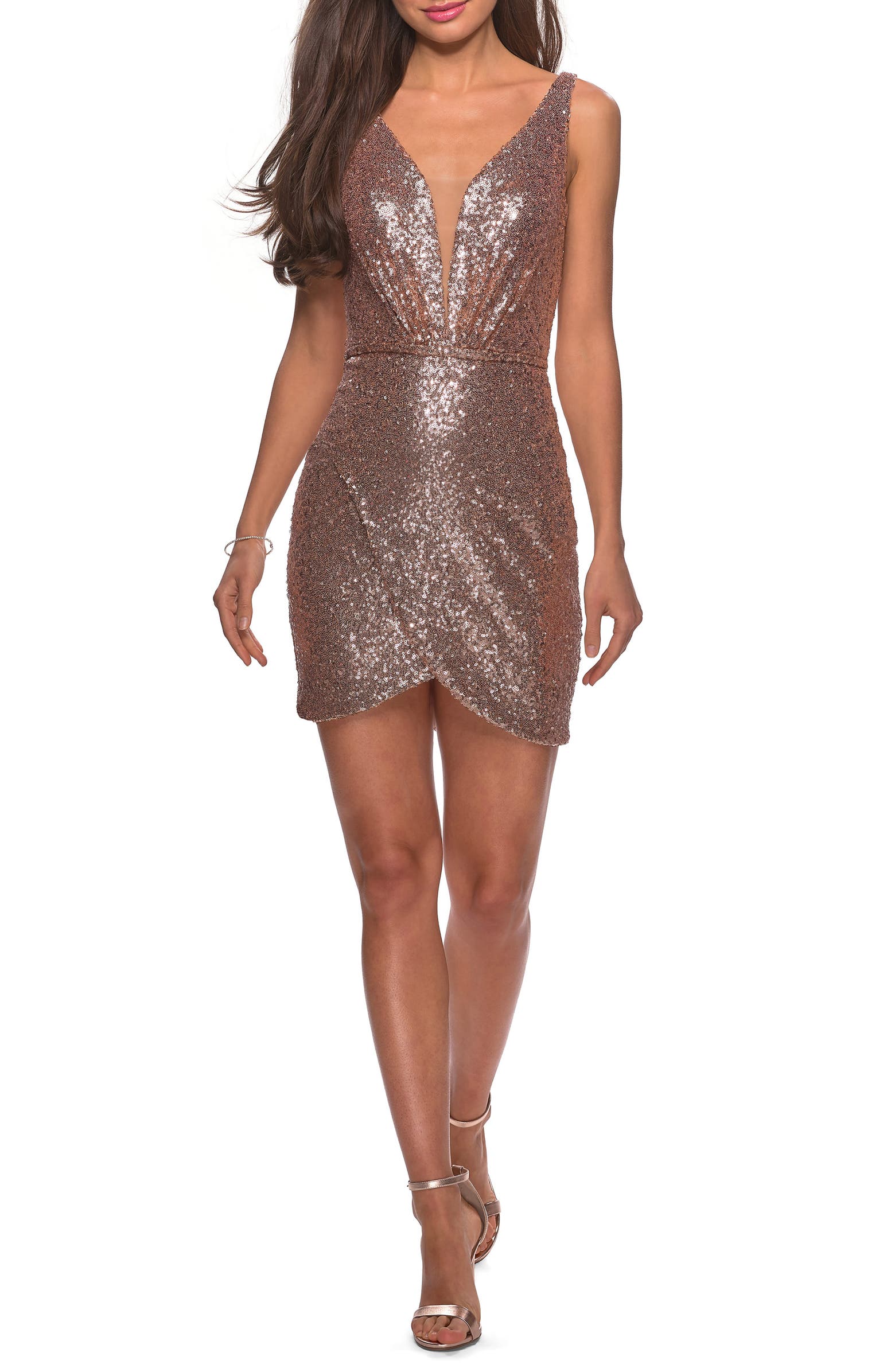 Shimmery looks don't have to be light and airy. A deep or dark color in a shimmer fabric can be the difference between a fairy tale vibe and a runway look.