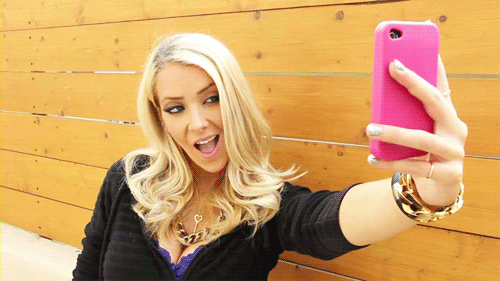 Whether you are a social media star or just someone that likes to create memories, you have probably taken at least once selfie in your life (but probably way more). Selfies get a lot of negative attention for being vain, silly, and drawing your attention away from reality. What don't they get attention for? Raising your self-esteem.
Social media and selfies are practically BFFs. Together they can make us focus on our outer appearances and our on and offline reputations. But, if you separate them and just look at selfies, they can be your new best friend when it comes to finding out exactly how amazing you are.
Selfie! (For Yourself)
When you take a selfie for other people (particularly for social media), you put on a scrutinizing eye. You search every picture for blemishes and imperfections. Is the lighting right? Is the background interesting? Are the people cool? This can hurt your confidence. When you take a selfie for yourself, to remember a moment, a place, or an event, all of that falls away. A selfie holds all of the positive things that come with always having a camera in your pocket. Those pictures capture happiness. They capture real, raw emotions and an authentic you.
These kinds of selfies affirm your self-confidence. You are capturing a moment of your life because you want to remember who you were at that moment. Why would you capture that moment if you weren't enjoying who you were in that time and place? These selfies are important, but it can be hard to take the right kind of selfies.
Why That Selfie?
Next time you pull out your phone to take a selfie, ask yourself "Why?". Are you taking the picture for yourself? Are you taking it to prove something to others that might see it? If you aren't taking the selfie for you, put your phone back in your pocket, or take a picture of something around you instead. Every selfie should be a reward, something you cherish, not something you beat yourself up about.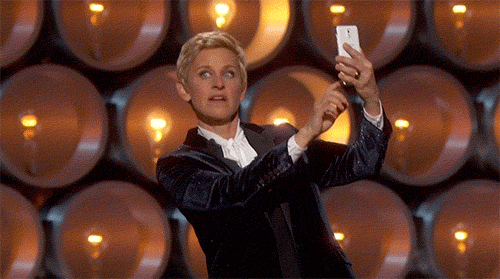 How do you find self-love through selfies? First, you have to train yourself to take the right kind of selfies, the selfies that will remind you that you look and feel good. Then you have to remember that the selfies you take for yourself are so much more important and valuable than any you take specifically for social media. Who cares what other people think? Your selfies are all about you. It is your face after all. So, smile! And love your selfie.