You're probably approaching Monday like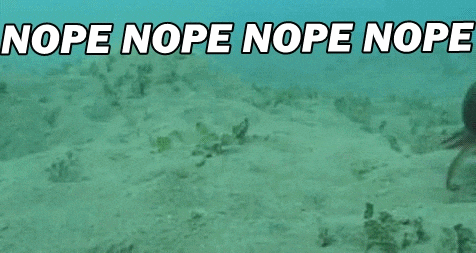 But these Twitter users are here to encourage you to tackle Monday head on with their #MondayMotivations!
1.
Sometimes the fields of green belong to someone else.
And that's okay,
Your season will come and overtake you. #MondayMotivations

— 18 December ⤴ (@vsejanea) December 5, 2016

2.
Don't be afraid to start over. It's a brand new opportunity to rebuild what you truly want. #MondayMotivations

— Girish gopal (@girish0172) December 5, 2016
3.
Focus on the process…Not the result. #MondayMotivations #goals #success #thoughtoftheday #morningmotivation #MondayMorning #focus pic.twitter.com/pPkUN2GDPd

— Brian Barry (@iAMbrianbarry) December 5, 2016
4.
5.
TODAY, not tomorrow #MondayMotivations #success #motivational pic.twitter.com/iXJwkWxfw2

— Emanuel Abrudean (@emanuelabrudean) December 5, 2016
6.
Do what you #love and you will never have a problem with #Monday. #MondayBlues #MondayMotivations pic.twitter.com/p0mcNMNiMD

— Mathew Thomas (@matthuesp) December 5, 2016
7.
There are 7 days in a week and someday isn't one of them. Make it happen today! #MondayMotivation

— King Bach (@KingBach) August 3, 2015
8.
Yep. Another Monday. Just keep smiling! #mondaymotivations #smiles pic.twitter.com/5BtuL6wsdF

— Darys Rivas (@rivasdentalcare) November 14, 2016
9.
The road to success is never a straight one be #persistent, stay #motivated and enjoy your journey there #mondaymotivations pic.twitter.com/JqJBkUvLJe

— AIM Marketing (@AIM_marketings) October 17, 2016
10.
#MONDAYMOTIVATIONS IF YOU WAIT TIL TOMORROW, IT'LL TAKE ONE DAY LONGER TO GET WHAT YOU WANT, SO WHY NOT START TODAY #ITSTUESDAY

— CHRISTMAS CAPSLOCK™ (@HASHTAGCAPSLOCK) October 4, 2016
So get out there and rock Monday's socks off!