It all started on the 2022 Grammys red carpet. Doja Cat arrived in a sheer, seafoam Versace off-the-shoulder gown. Doja wasn't just shimmering in the crystal gown, though. She was also holding a funky new purse. The chunky blue bag filled with candy was made of glass. Kim Kardashian would bring her own metallic glass bag to Revolve Festival, and Kylie Jenner would have a clear glass bag at The Kardashians premiere.
While we were seeing summer totes take over the baguette bag trend, it looks like the red carpet is still loving small bags. The red carpet bags are glass versions of Coperni's Swipe bag, specifically designed to be eye-catching looks, but the other "glass bags" you see floating around the internet aren't bags at all. They're vases.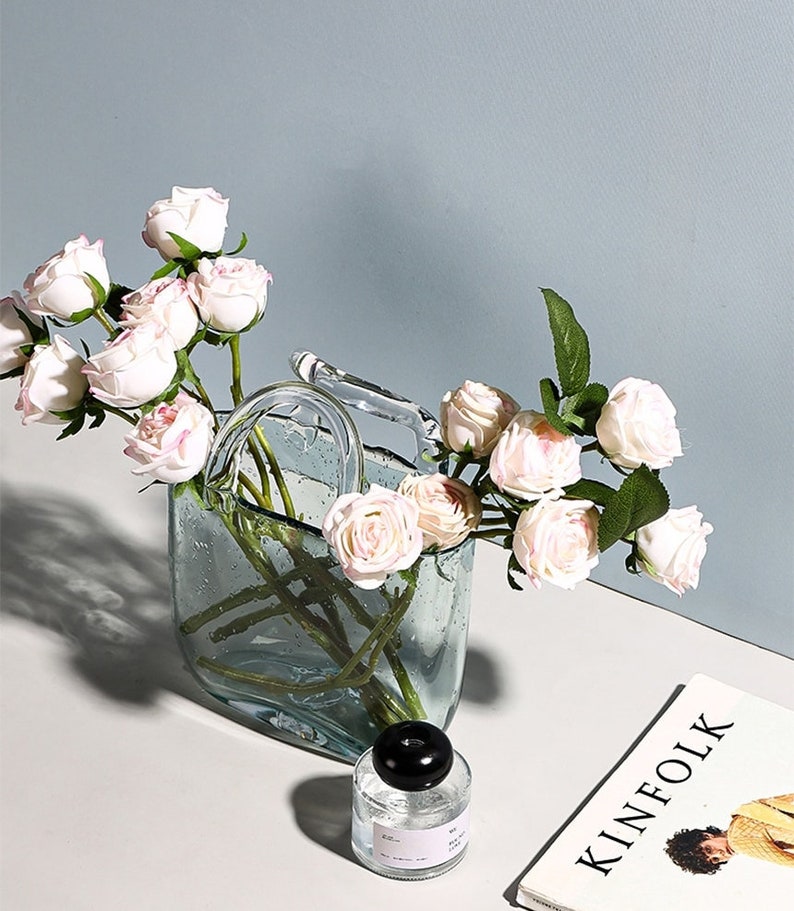 You can find hundreds of blown glass and acrylic purses on Etsy for $50 and higher. And while these blown glass decor pieces might have been more grandma chic a few months ago (and you can find plenty of vintage blown glass purse vases on eBay for just that reason), Coperni has turned these delicate bags into a hot summer accessory.
The Coperni bag will retail for $2,700 when it comes to the label's online store, but impatient fashionistas and people that honestly just want a more practical (aka less fragile) bag have some solutions.
You could swipe a Swipe-like glass vag vase on Etsy or eBay or as @sherrhymeswithorange on TikTok suggests, steal the look without the material. Small clear PVC bags can achieve the killer clear look Kylie Jenner was going for or you could find similarly shaped oval or baguette bags in colors and styles that match your personal style.
Coperni's glass Swipe bag hasn't left the runway or the red carpet and people are already desperate to add it to their handbag collections. Would you carry a glass bag?