1. Bathing in Glitter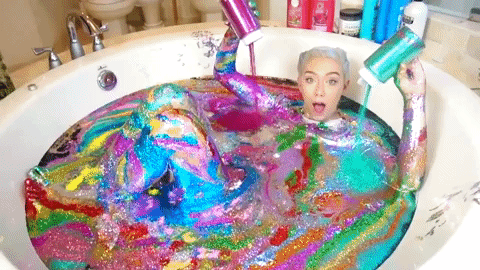 You probably shouldn't fill your bathtub up with glitter. It's really messy (and bad for the environment)! You can live vicariously through Nicole Skyes, though. Luckily, she already made the mess for us.
2. Glitterizing Your Skin Care Routine
You probably have plenty of makeup full of glitter, but are your skin care products as exciting? Products like Glam Glow's #GlitterMask are adding an extra dose of sparkle to skin care without turning you into a glittery mess. There are even glittery body scrubs! The best part? You'll never know which glittery goop is perfect for you until you try them all.
3. Eating Glitter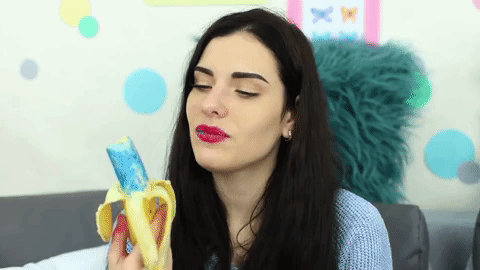 Edible glitter is usually reserved for decorative foods like cupcakes, but if you ever feel like your breakfast isn't sparkly enough, you could always sprinkle some on your toast.